Taking a gap year, is a once in a lifetime opportunity.
But it can be daunting and scary time. Your going into the unknown. Is traveling for a year right for you, etc
This leads us to this in-depth guide on How to Plan your Gap Year
In this ebook, we share with you a step by step guide on how to plan your gap year from start to finish.
What's included
Pros and Cons of Taking a Gap Year
Who can take a Gap Year
Important Travel Resources
Where to go
Step by Step guide on planning and researching your Gap Year
What to do when you return home
Plus so much more, including free downloads to help you research, plan, budget and save for your gap year.
FAQ
What is a Gap Year?
If you are uncertain on what a gap year is, this is covered within the ebook. But briefly, a gap year is when you take a year out from studying or working to go travelling
You can find out more in the ebook.
Who can take a Gap Year?
This is also covered within the ebook in more detail. However, there is no age limit when it comes to taking a Gap Year. I took a gap year to Australia in my 20s, while Shamila moved to the UK in her 30s.
Age has no barrier when it comes to taking a Gap Year, or to travel for that matter.
Why take a Gap Year?
There are so many advantages with taking a gap year. It's a great opportunity to discover new things, gain new experiences, become more independent and so many more reasons.
While there are some excellent reasons to take a gap year, there are some disadvantages with taking a gap year.
We cover all of this and more within the ebook.
Is this a Course or an Ebook?
How to plan a Gap Year from start to finish is an Ebook that you can download. We have included action points to complete as you go through each step and a resources page, to help with the research, planning and booking your gap year.
Will I get sent a physical book?
No, this is an ebook that you can download. You can print it, once you have downloaded it.
How do I access my ebook?
Once you have purchased the How to Plan your Gap Year, you will get access to the ebook. You can then download and save a copy to your devices (computer, phone, or tablet, etc).
Can I get a refund?
As this a downloadable product, unfortunately we do not offer refunds.
What support do we offer?
We are here to help you where we can, with your upcoming travel plans. You can join us on our social media channels, where you can ask us any questions relating to travel, share your upcoming travel plans, or offer inspiration. You can also reach us via email.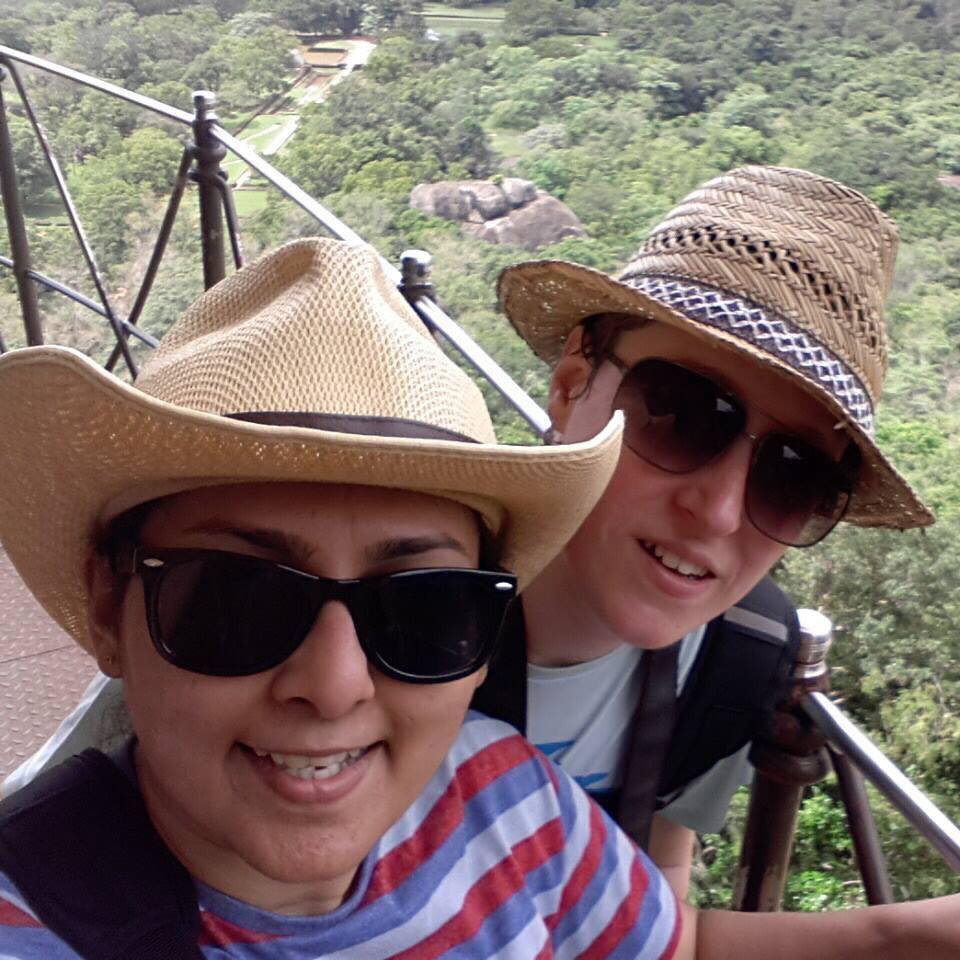 We are Beverley and Shamila, the writers behind Bev & Shams Adventures.
Travel has taken us to some amazing places, such as the USA, Ireland and Sri Lanka, to name but a few. And we want you to travel to some of these incredible places. So, we share our experiences, knowledge and tips to help you fulfil your dreams to travel more.
We have both taken a gap year, or move overseas permanently. If we can do it so can YOU.
You can learn more about us.....